Online lesprogramma: 'Hoe schilder ik een hand'
20 min. Zoomsessie met mij 1-op-1

Extra bonus verrassingen met de belangrijkste geheimen...
ZOOM coaching met Iris Frederix
Een videocall met Iris Frederix via Zoom van 20 minuten.
Je kunt hierin je schilderijen bespreken (zorg dat je ze bij de hand hebt of stuur je foto's via irisdivina@yahoo.com naar me toe vlak voor de sessie) en al je kunst gerelateerde vragen stellen.
Nieuwe data 2022 masterclasses: Reserveer nu alvast je plek!
En leer de basis principes van het schilderen naar de waarneming met de technieken uit de Renaissance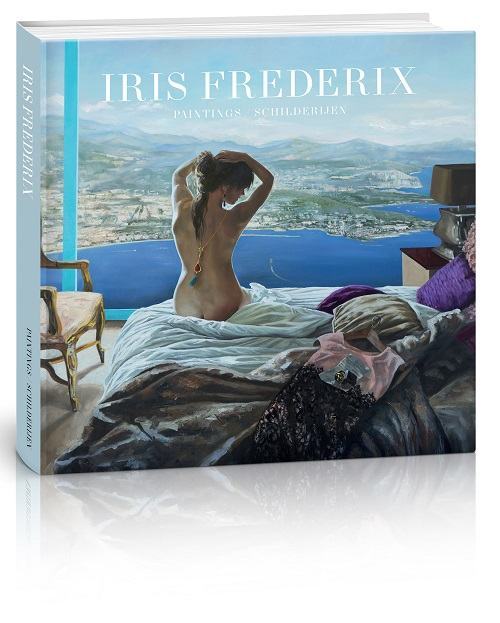 The oeuvre book by Iris Frederix
THIS BEAUTIFUL HARDCOVERBOOK, DESIGNED BY THE AGENCY DDK CONTAINS WONDERFUL PICTURES OF THE PAINTINGS OF IRIS FREDERIX.
In this book, Iris takes you by the hand guided by her personal texts on a journey of her works she created during the past 10 years.
A foreword is written by Brandon Kralik, an artist and blogger of the Huffington Post. Besides this, Dan Dickhof a famous arthistorian, has written a lovely and intriguing essay related to Iris her work. The contribution of these two writers next to the personal words of Iris makes the whole book a very fascinating and special work.
About Iris Frederix
IRIS FREDERIX IS AN AUTONOMOUS ARTIST WITH A REALISTIC STYLE OF PAINTING.
Her work has been described as classic, fresh and chique and is included in private collections and several business collections in the Netherlands and abroad.*
*VS, Frankrijk/Provence, India, Duitsland - Sanquin, Gemeente Amsterdam, Allen & Overy advocaten, Kessler stichting, Generali verzekeringsgroep en Mechangroep.